EPEC BRONZE, SILVER & GOLD
HAVE BEEN UPDATED
EPEC, featuring the 2017 NEC / 2015 CE Code, includes the most current product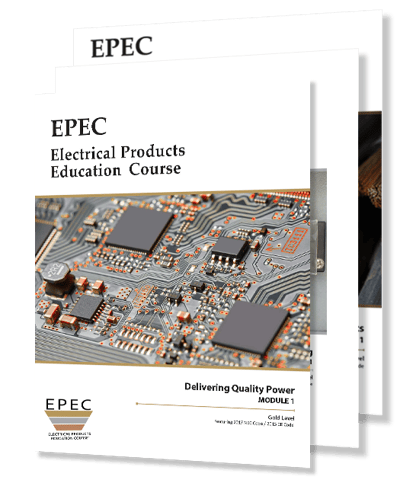 information in a streamlined and trackable digital format.
Students can now review content online or in a printed format for ONE PRICE.
WORKBOOKS are now in a PDF format to be completed electronically.*
After each final exam, STUDENTS and theirMANAGERS will be able to see their total completion score/percentage, as well as a breakdown of results by chapter.
View all EPEC updates [PDF]